Day 3 February 22
We arose 7:30 and ate a scrumptious breakfast before trying some adventure. We struck out to find Paradise Valley several miles from Rotorua, a type of zoo with live New Zealand animals. We enjoyed seeing the lovely New Zealand countryside.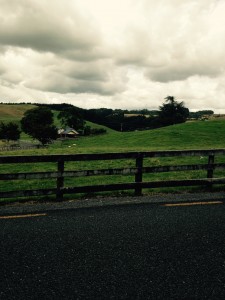 After some wrong turns, we found the zoo only to learn it would cost $30 per person to see animals we had seen in their natural habitat in Africa a couple of years ago.
We switched gears and a Maroi Cultural and Thermal park called Te Puia where we saw Pohutu Geyser, the largest geyser in the southern hemisphere.
Pictures later
We were there when the geyser erupted with regularity, almost like Old Faithful in Yellowstone. At the part were also mud pools and heat fissures.
Mid-afternoon we returned to the hotel for naps.
That evening we went to the lounge for a glass of wine then to Mac's on Eat Street
for a wonderful dinner.